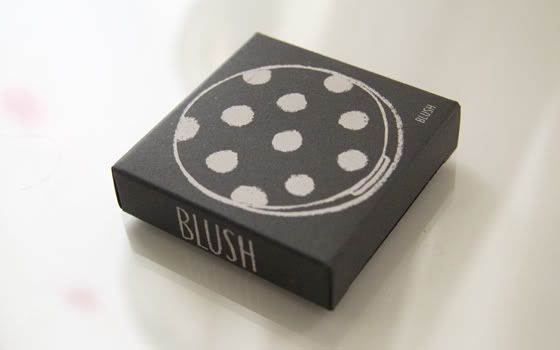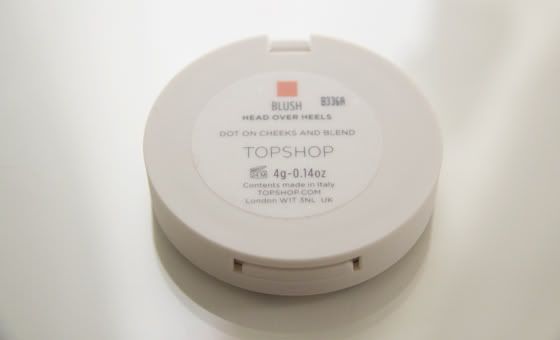 Topshop make-up is amazing! It's affordable, as well as the quality is really good. I don't wear blushes on daily basic, as I don't really need them, my cheeks always had natural blush. When I use medium coverage foundation, then I will always add some colour to my cheeks. All Topshop make-up packaging is so lovely, it's simple but very adorable. Wish most high street make-up brands had such a nice packaging.
The blush is very creamy and easy to blend. I love to use
Real Techniques Stippling brush
, I tried to apply it with fingers, but it didn't work as well as using a brush. Head over Heels is a coral blush, peachy pink. It's has a matte finish, once it dries on your skin. The blush is well pigmented, so a little will go long way. I normally press my brush really lightly, and then I build up the colour. The blush last around 5-6 hours, which I think it's a fair amount of time. This blush will be amazing for summer.
One negative that I have to say about this, is the fact that when you use a brush it will leave dust/small hair on it. I love the small mirror, I find products with mirrors very handy. I will defiantly pick up more Topshop Cream blushes.